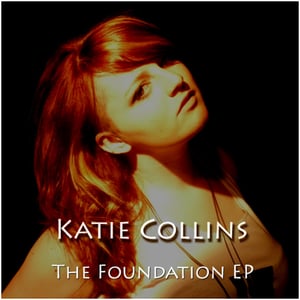 £

1.25 - On Sale
Singer, songwriter Katie Collins if you have ever met her is a fun person to be around and at only 17 years old and writing her own songs. Katie is no stranger to the stage and she has already been working hard gigging and gaining respect from her fans. With her powerful voice, beautiful lyrics and high spirits she is set for an exciting career in music.
Katie will be releasing her debut songs 'The Foundation EP' consisting of four tracks on 28th May 2012. Katie met Producer and Black Country multi instrumentalist Dan Worton of Stourbridges indie legends Ned's Atomic Dustbin whilst taking guitar lessons from him. The tracks were recorded at Gravity Shack Studios in London, engineered by Jessica Corcoran (Shed 7, Mega City 4, Power of Dreams, Ned's) and Mixed by Stu Evans at Oxygen Studio. The Album launch gig/party will be held at The Harp in Albrighton 26th May 2012.
The EP also features Martin Bell (Ex-Wonder Stuff), Martin Warlow (Ex-Ned), keyboard extrordinaire Matt Willshaw and Kerry Duffy (Bouncing Bomb).
The website address is www.katiecollinsmusic.com or find us on FaceBook or Twitter @KatieCMusic #TheKTeam